If you've ever been stuck in the rain while hiking, you know how important it is to have a good rain jacket in your backpack. In this article, we will discuss the best jackets for hiking in the rain. And what to consider when buying a quality hiking jacket.
Quick Story:
We had just moved to Colorado and wanted to climb the incline in Manitou Springs. If you aren't familiar with 'the incline' it's the beginning of the Barr Trail leading up to Pikes Peak. It's a very popular 'trail' for locals and visitors.
At the beginning of our climb, we were dressed in shorts and tank tops even though it was late May (or early June). There is still snow on the ground at Pikes Peak.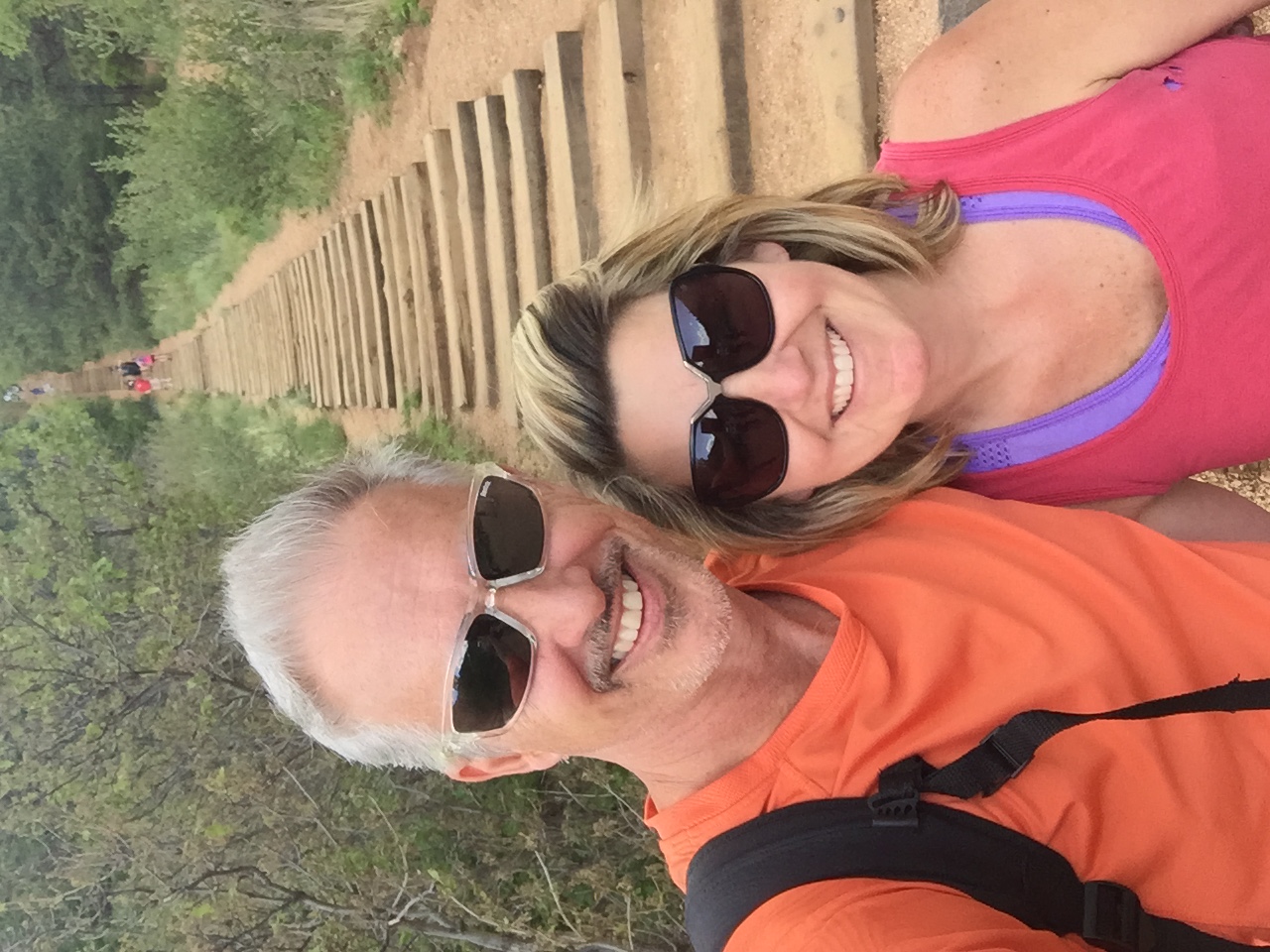 It is .9 miles high. It begins at 6,500 feet and climbs to 8, 590 feet. It's steep.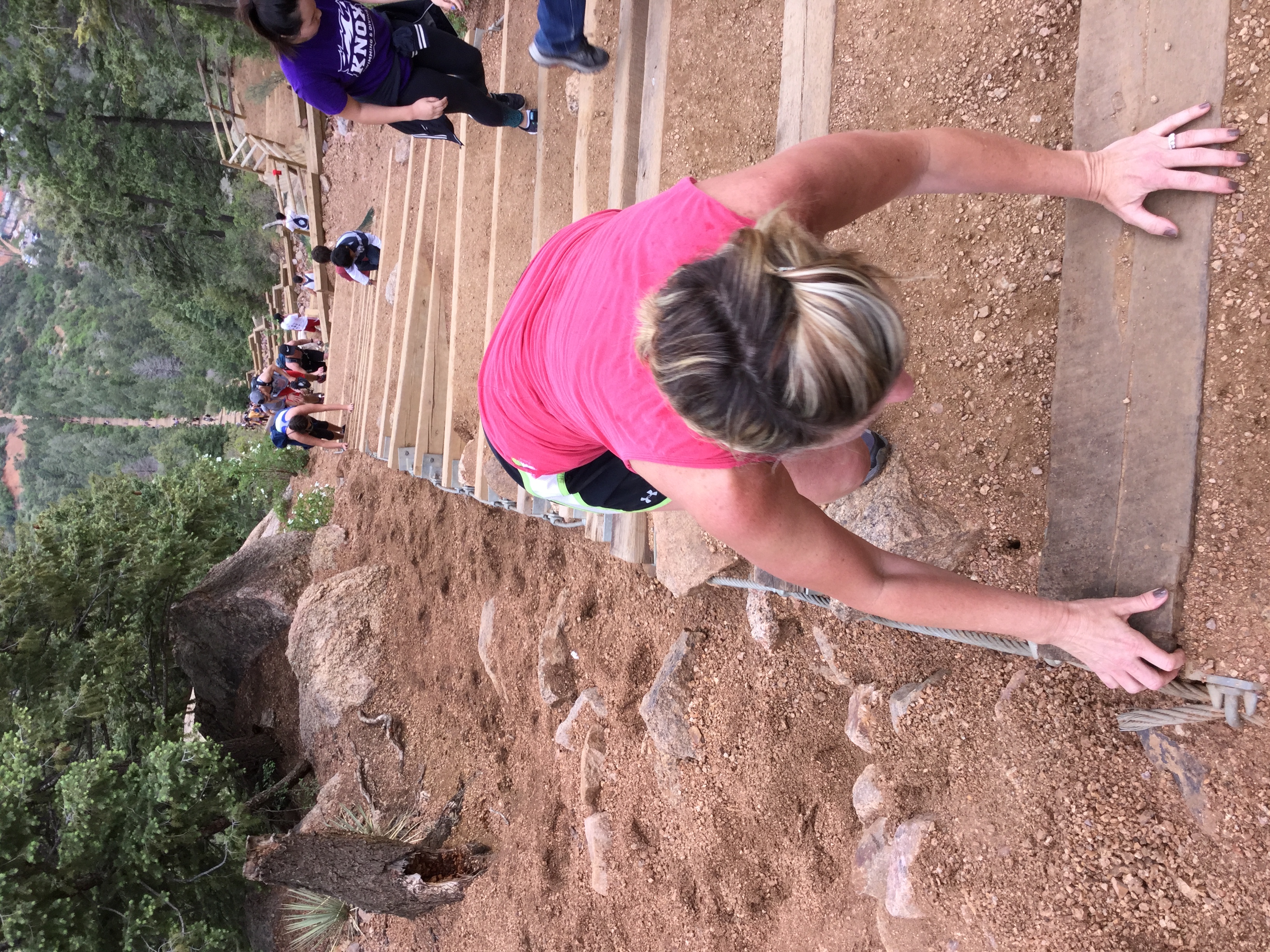 By the time we reached the top, it started to rain. We realized quickly we weren't prepared.
I had a couple of cheap ponchos in my backpack so we caught a little break from the cold rain, but it wasn't enough.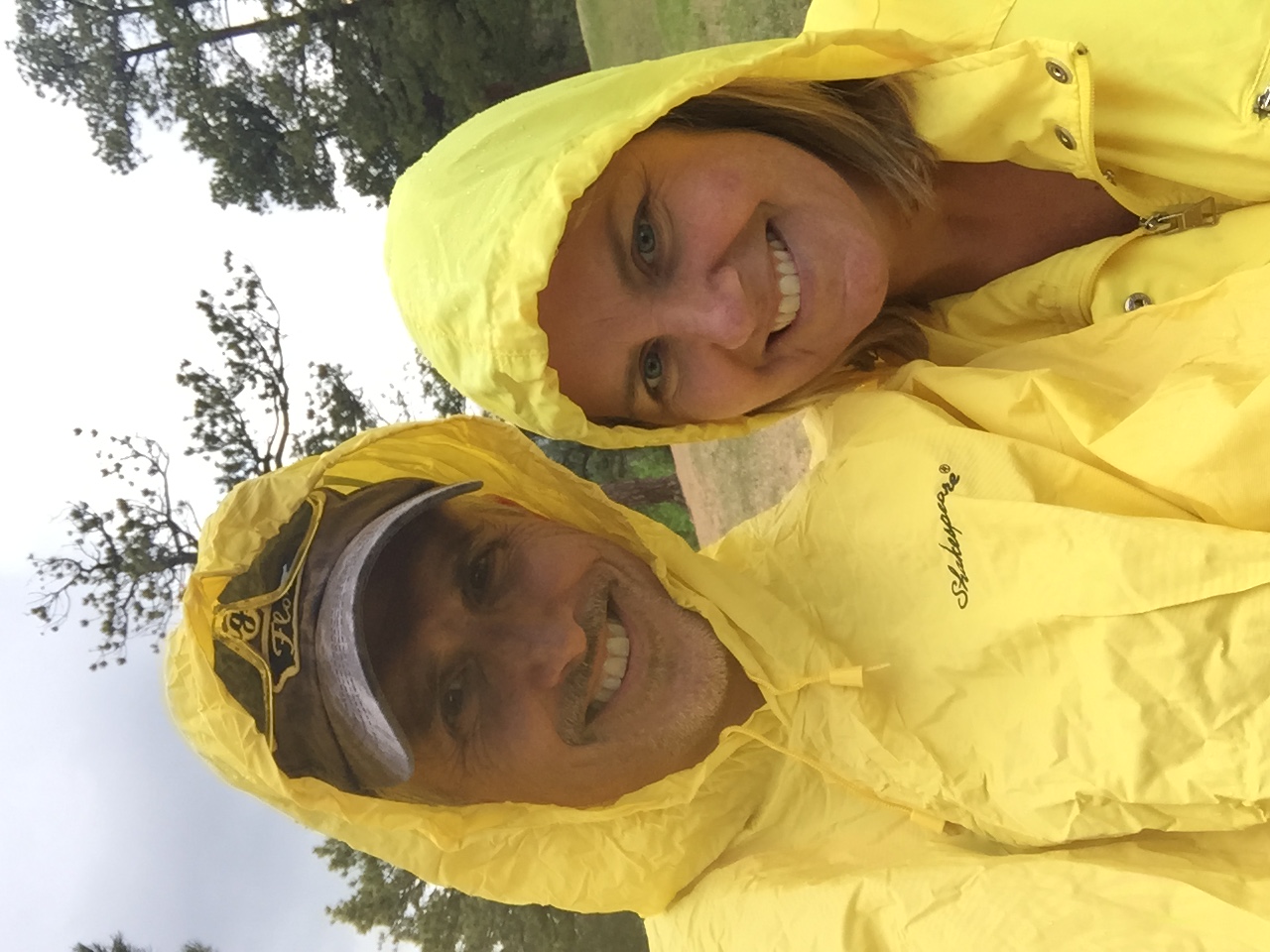 What we thought was a short trip to the top and back down turned into a day-long excursion for us. We realized the Barr Trail held beautiful views so we decided to continue the trail a bit before we went back down.
We hadn't been in Colorado long we were still getting accustomed to the weather changes. I learned on this trip to make sure I had good rain jackets no matter what time of year it is.
This post contains some affiliate links to products that I use and love. If you click through and make a purchase, I'll earn a commission, at no additional cost to you. Read my full disclosure here.
Rain jackets are the backpacker's best friend when it comes to keeping yourself dry. They're lightweight, compact, and help keep you from getting wet in even the heaviest downpour, and they're a particularly good option for long-distance hikes, where your pack will often become soaked through from rain and dew, and where adding a heavy poncho can be a real pain.
Why You Need A Rain Jacket When Hiking
So how do you find the best rain jacket for hiking?
That's a question we asked ourselves, and this guide is the result of our research. We took the time to look at an array of different types of rain jackets, from affordable backpacker's models to high-end ultralight options. In addition, we checked out a number of specialized models designed for hiking and backpacking that are lighter and more breathable than other rain gear.
After all this, we've come up with some criteria that you should use to select your own rain jacket.
The three most important (and obvious) are:
1) To Keep Dry
When it comes to precipitation, not all rain jackets are created equal. Some models are so lightweight that they can be rendered virtually useless in the event of a heavy downpour, while others have features designed to take on even the worst storms.
This is what happened to us when we hiked the Incline. Our ponchos were so thin it didn't really keep us dry, and it certainly didn't provide warmth.
2) To Stay Warm
When you're hiking through snowy mountain ranges or blazing your own trail through the snow, staying warm is crucial to your survival. Even in warmer climates, being too cold can have a negative effect on your body's performance.
One of the big problems with wearing rain gear while hiking in low temperatures is that most rain jackets are designed to be highly breathable and allow large amounts of air to pass through the material. This is great when you aren't working hard and generating lots of heat, but it also means that you'll be constantly losing that vital warmth as soon as it is made.
Altitude is also a factor in temperature and body performance.
It's important to note that the effects of altitude on temperature are variable, but generally speaking, you can expect temperatures to be 5 degrees lower on a mountain peak than at sea level. Because of this, it's best to choose a rain jacket with insulation and warmth when hiking in cold environments; it will help you stay warm even if you work up a sweat while climbing.
3) Shield from Wind (Windbreaker)
In high mountain areas, the wind can be a serious factor. A jacket that protects from cutting wind is priceless.
A good jacket that blocks the wind will keep you warm without the need to layer or wear multiple jackets; this can be a big benefit when hiking in snowy mountains or at high altitudes.
The best material, by far, for wind resistance is Gore-Tex Pro Shell.
This material is both waterproof and windproof and will shield you from the elements no matter where you go.
What To Look For In A Good Rain Jacket
When it comes to precipitation, not all rain jackets are created equal. Some models are so lightweight that they can be rendered virtually useless in the event of a heavy downpour, while others have features designed to take on even the worst storms.
According to most outdoor professionals, the best material currently on the market for protection from rain and other elements are:
Gore-Tex
Polartec
neoShell
eVent
Pertext
The thing that makes these preferred by so many is they protect against water and they are breathable. Below I go into more detail on why these are the top recommendations.
Water-resistance is an important consideration when looking for a rain jacket, and there are three different options to choose from.
Option #1: Water-resistant Breathable Shells
These jackets use a material with a Durable Water Repellent (DWR) coating that helps resist water but doesn't keep you completely dry in the event of a downpour. DWR coatings can wear off over time, so water-resistant shells should be re-coated periodically to maintain their effectiveness.
Water-repellent (but not breathable) Quiksilver Forever 2L Gore-Tex Snowboard Jacket is a good example of a water-repellent shell. It uses a Gore-Tex fabric, which is known for its breathability but doesn't breathe as well as other shell options.
That said, if you're in an area with high humidity or lots of dew, this jacket will keep you dry even in the worst downpours.
Option #2: Surface Waterproof Coating
These jackets are designed to resist immediate contact with water but don't have membranes that keep your entire body dry. Most have taped seams, which make them much more effective than shells at protecting you from rainstorms and quick dips in mountain streams.
Traveler Jacket 2L DryVent is a good example of a surface waterproof shell. It balances weather protection with breathability and air permeability.
Option #3: Nonexistent
These jackets are specifically designed to keep you dry, period. Often they have fabric that doesn't breathe at all, taped seams, and waterproof zippers to keep the rain out. These jackets are the best option if you're expecting harsh winter conditions or planning on facing down endless rainstorms on your thru-hike.
Ponchos constructed of materials such as nylon are an affordable but not very effective option for extreme weather conditions.
This is what we had on our Incline hike and it didn't serve us well. It may work if you need a quick fix in an emergency, but it is not a long-term solution.
Before we move on, let's explore water resistance vs waterproof.
Waterproof vs. Water Resistant Backpacking Jackets
When it comes to rain jackets, the two aren't synonymous. As we mentioned above, waterproof means just what it says: your jacket won't leak in the rain and prevent water from getting in. Water-resistant has a bit of a more nuanced meaning. Any material that resists water is technically water-resistant, including things like asphalt and sunglasses.
Basically, anything that is water-resistant can resist water for a while before the integrity of its material is compromised; you can have a smaller amount of waterproof material but have it last longer if you use less of it.
In most cases, this trade-off will be worth it to hikers looking for minimal weight and bulkiness in their jackets.
This is because a material must undergo a breaking-in process before it can be called waterproof. Water-resistant materials do not need to go through this process to reach their full potential.
The problem with water-resistant materials is that they eventually give out and allow water to get through them.
Other factors that help determine how water-resistant a jacket includes the type of weather you'll be facing (heavy rain or light drizzle?) and the amount of time you'll spend in conditions where the jacket will come into contact with precipitation. In most cases, this trade-off will be worth it to hikers looking for minimal weight and bulkiness in their jackets.
Best Type Of Jacket for Hiking If It Is Raining
As mentioned above, there are certain fabrics that are best for rainy days on the trail. Let's explore these top recommendations.
Why is Gore-Tex Pro Shell Best For Hiking Jackets?
Without getting too deep into the science of rain jackets, Gore-Tex is a material that allows moisture to pass through it, while blocking out any water on the outside.
This makes it a waterproof-breathable material that breathes and allows air to pass through.
It does this by using multiple layers of nylon membrane bonded together with adhesive.
The membranes are coated with polyurethane on both sides, creating a very thin, yet strong protective layer that repels water and wind. This means that you won't have to worry about moisture building up on the inside of your jacket; any moisture you produce will be able to escape easily.
The outer nylon shell will keep you protected from the elements, so you won't have to worry about rain getting into your jacket.
These are just a few of the reasons why Gore-Tex Pro Shell is the best. It's lightweight, breathable, and water-resistant, with an excellent warranty and guarantee from a reputable company. You won't be disappointed with this jacket for years to come!
Polartec Jackets are Another Option
Another option for hiking rain jackets is Polartec. Here are a few reasons to consider this type of jacket.
1. Ability to layer. Polartec is one of the few jackets that can be layered under a shell layer for protected winter protection, or worn on its own while hiking during harsh weather days. A combination of a fleece and a light rain jacket will be my choice in the future when backpacking in bad weather.
2. Ability to compress well. Polartec is great at packing down, and not taking up valuable space in your pack. It's heavier than other jackets but still packs small enough for most hikers to be willing to sacrifice weight for additional warmth and versatility.
3. Price. It's hard to beat the price of a Polartec jacket, especially when you consider the value that it can bring to your hiking trip. They're durable enough for outdoor use and reasonably priced enough that most hikers won't hesitate to purchase one if they need it.
NeoShell Jackets are Popular Among Hikers
A third option is neoShell. You may consider this type of jacket for these reasons:
1. Made by Filson, Fox Racing, and Zero RH to name a few. These are well-known manufacturers that many hikers have trusted for years.
2. Price and durability. These jackets are relatively durable, and the price is reasonable for most backpackers who want to be prepared for winter conditions or wet hiking days in the mountains.
3. Compressible and lightweight. A good neoShell jacket will compress down small enough to fit into a pack with ease, while still providing warmth and protection from the rain; these jackets aren't huge like some of their competitors (especially those made with other waterproof fabrics).
eVent Fabric Could Be A Great Option for a Rain Jacket
What is eVent and why is it a good option for hiking in rainy weather?
You might hear hikers referring to eVent fabrics, and wondering what all the hype is about. It's important to remember that this type of fabric was invented by a NASA engineer in 1986.
The goal was to create a material that could be used for spacesuits; a material that could breathe well but still protect astronauts from radiation.
This idea started backpacking jackets as well, and since then, they have become some of the best waterproof-breathable fabrics on the market.
When choosing between eVent vs Gore-Tex, it's important to consider these pros and cons:
1. Weight. This is the best thing about eVent. It's incredibly lightweight and doesn't take up nearly as much space in a pack as other waterproof fabrics.
2. Price. A good eVent jacket will cost you a bit more than other fabrics, but it's not out of reach of most hikers who want a tough, reliable rain jacket.
3. Warranty and guarantee. In the past few years, OR has struggled with issues with eVent; some models have leaked and failed to live up to their claims of being waterproof at high altitudes and high-performance levels (like when you're skiing down the mountain).
The final option for a water-resistant fabric is Pertext.
You may want to consider if this could be a good fit for you (pun intended).
Pertex is a great alternative to Gore-Tex. The main reason it's not as popular is that it costs more than other brands for similar models, so you'll have to decide if the quality of the jacket is worth the extra cash.
Pertex features 2.5 layer construction and boasts that it offers exceptional waterproof protection, with no need for eVent or Gore-Tex.
Best Rain Jacket For Women
Picking the best rain jacket for women depends on a variety of factors. In general terms, you need to think about the weather in your area, the activities you enjoy, and your personal style.
A lightweight rain jacket that folds up can be a great choice for hiking since you can fit it in your backpack, and throw it on if you need it when you arrive at your destination.
A lightweight rain jacket is a great choice, but if you plan on staying outside for extended periods of time, here are our recommendations.
[products category="736″ columns="3″ limit="6″ orderby="price" orderby="popularity" order="desc"]
Best Rain Jacket For Men
It can be hard to find the perfect rain jacket for men. Here we'll take you through the features to look for, and the different features that different rain jackets have to offer.
Taking a look at all the rain jackets for men available on the market, it's easy to get overwhelmed. However, you can narrow down your options by deciding what type of rain jacket you're looking for.
Here are some options to consider.
[products category="97″ columns="3″ limit="6″ orderby="price" orderby="popularity" order="desc"]
More Options for Quality Hiking Jackets
For more options and a list of the best hiking jackets, visit our shop to find more bargains, deals and buys on quality hiking jackets.